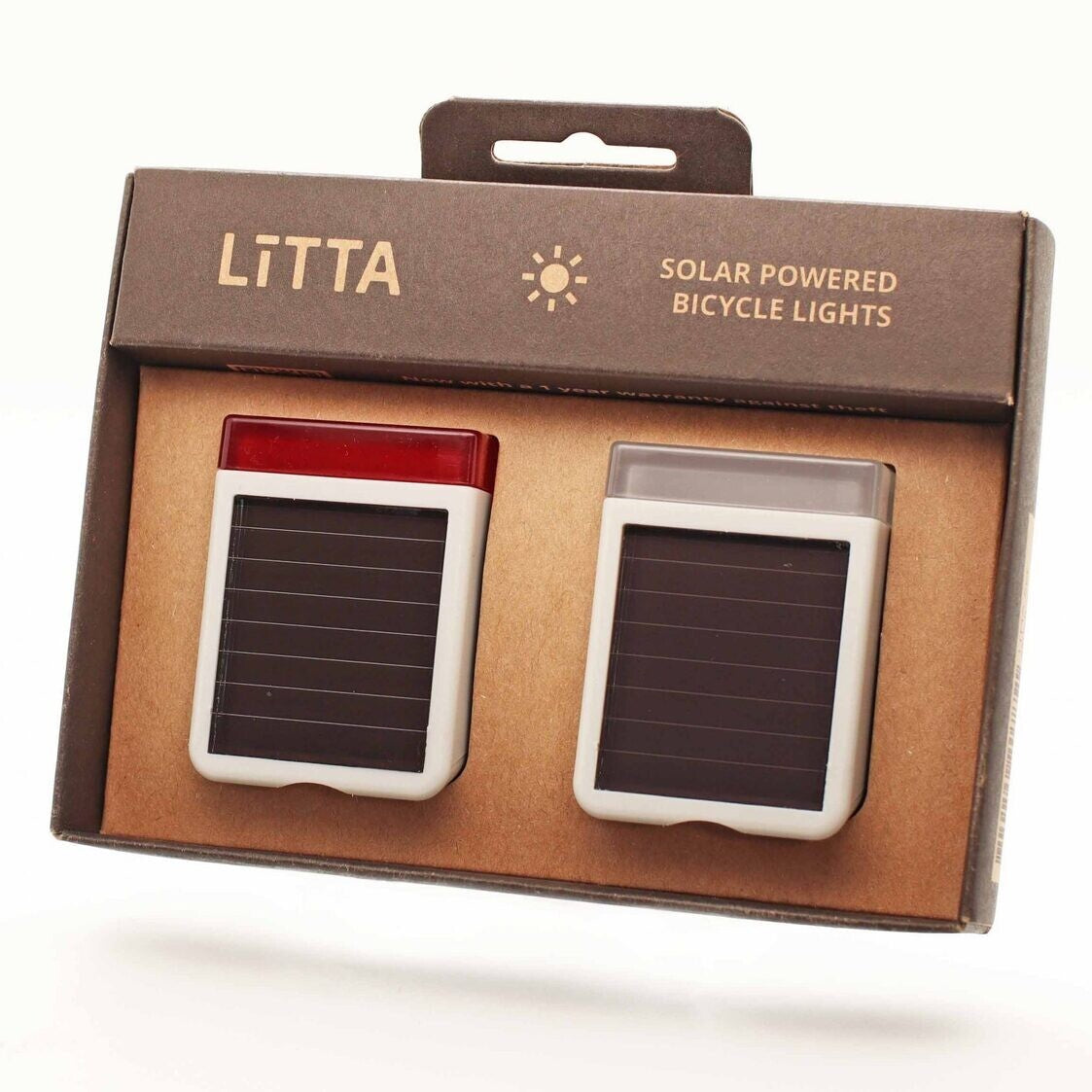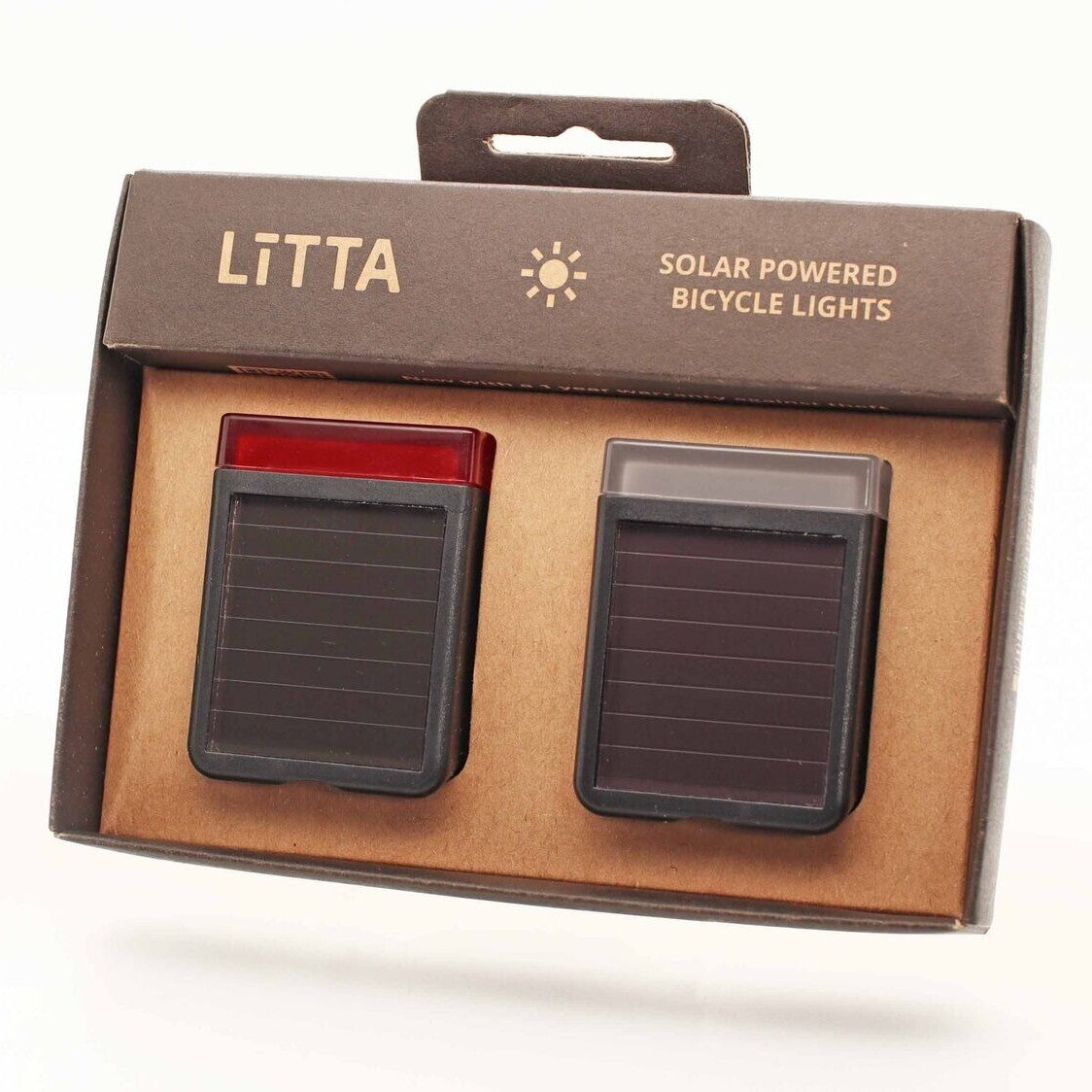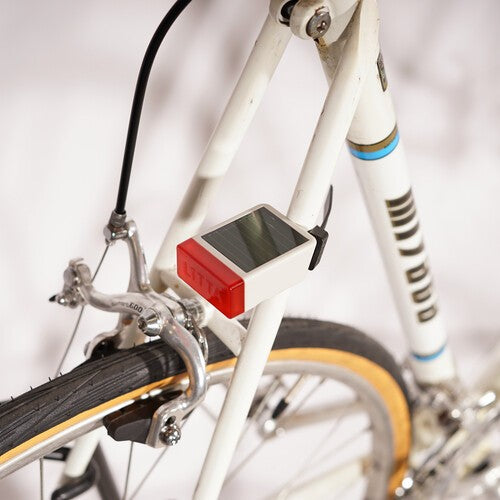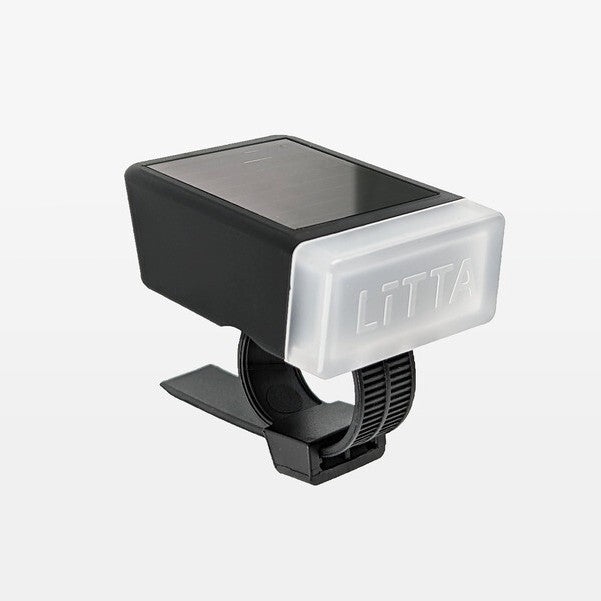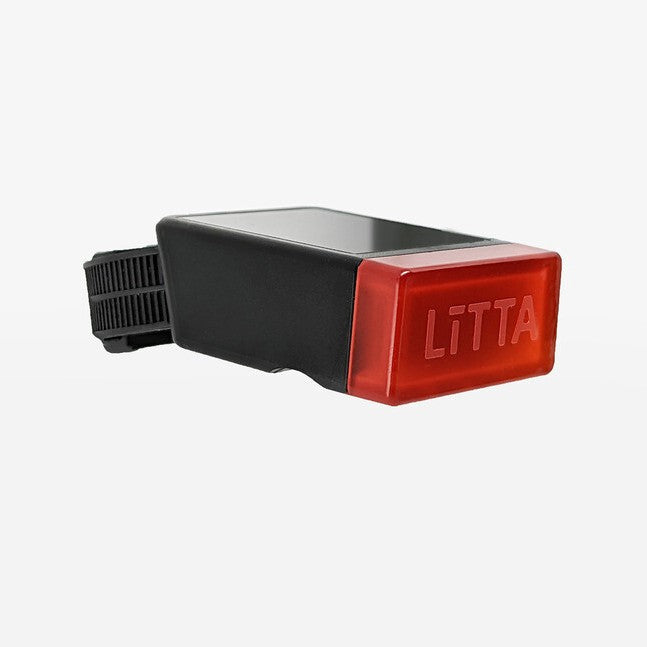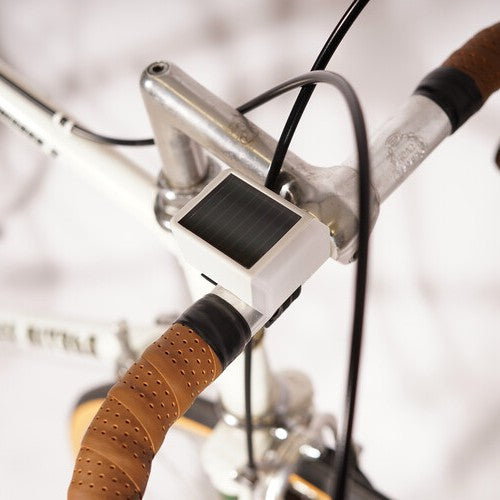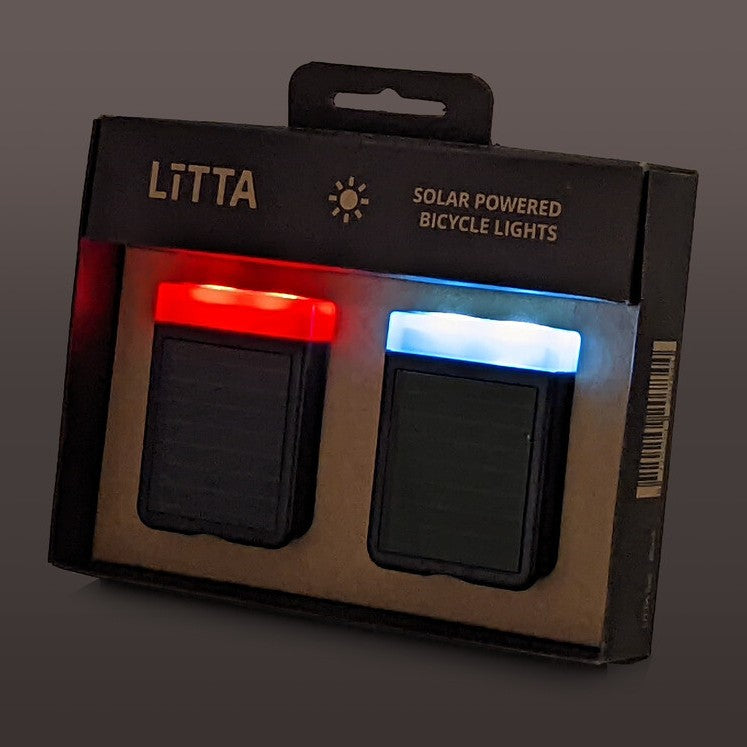 LITTA 2 - Solar Bikelights
Second generation of our Solar Bike Lights: designed by Nyckle Sijtsma and Mathijs ter Kuile.
LITTA 2 is a solar powered bike light. The light is easily and permanently mounted with the included, super strong LITTA tie wraps. With LITTA, you'll never have empty batteries again, as four hours of sunlight will fully charge the battery, which will last for up to 20 hours (including 5 hours of bright light). LITTA also charges in the shade and captures enough light in the winter to last a long time.
The sustainable alternative to disposable bike lights. It lasts indefinitely, is waterproof, and is resistant to damage.
Available in White and Black.
Specifications:
• Improved tie wrap attachment (extra wide)
• Lasts 20 hours, of which:
• 5 hours of bright light (5 lumens)
• 15 hours of visibility (1 lumen)
• Fully charges in 4 hours of sunlight
• Recharges 50% on a cloudy day
---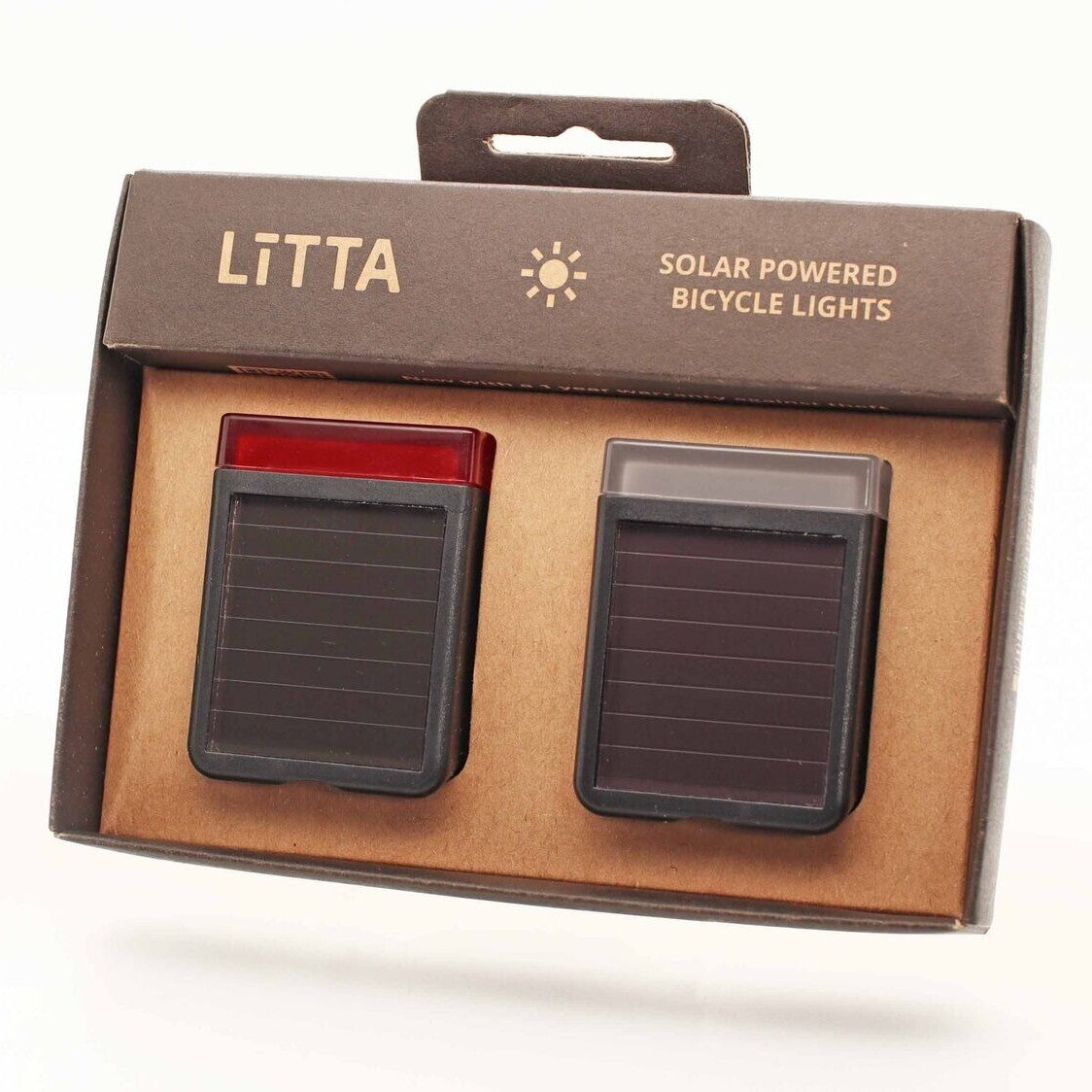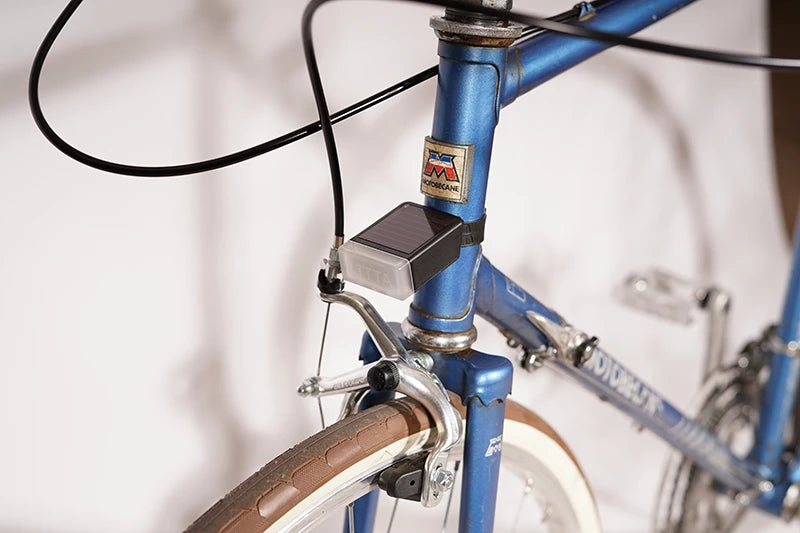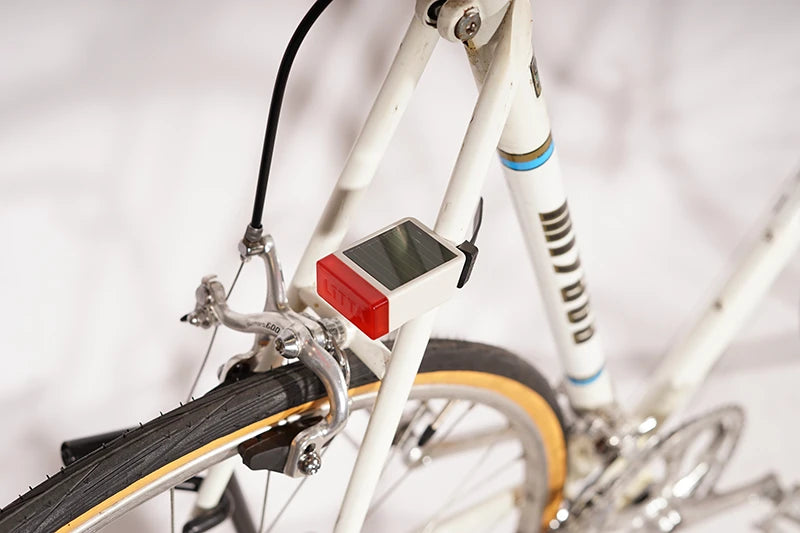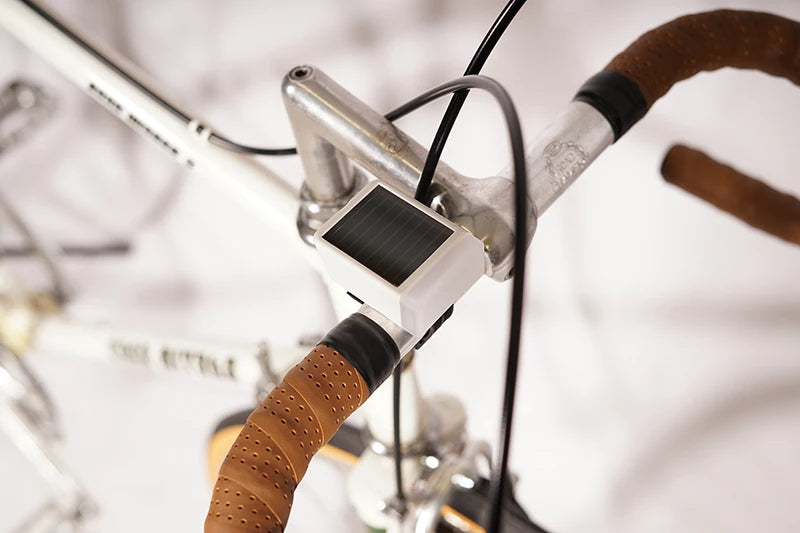 A bike light on a mission
Single-use bike lights seem easy and cheap, but they are not user-friendly and break down quickly, leaving you in the dark. All those broken bike lights impact our beloved mother earth.
The most convenient light
Never worry about empty bike lights again: LITTA will not leave you in the dark. No need to replace batteries, completely safe to leave on your bike at all times.
Be seen in the dark
Two bright LED's (10 lumens) will make sure you are visible to other traffic. The wide lens makes sure you are visible from the sides as well, making LITTA ideal for city cycling.
Pick your favorite
LITTA comes in two colors, so there is always a light that fits your style. Please note that the bike lights are sold as a set: front and back light.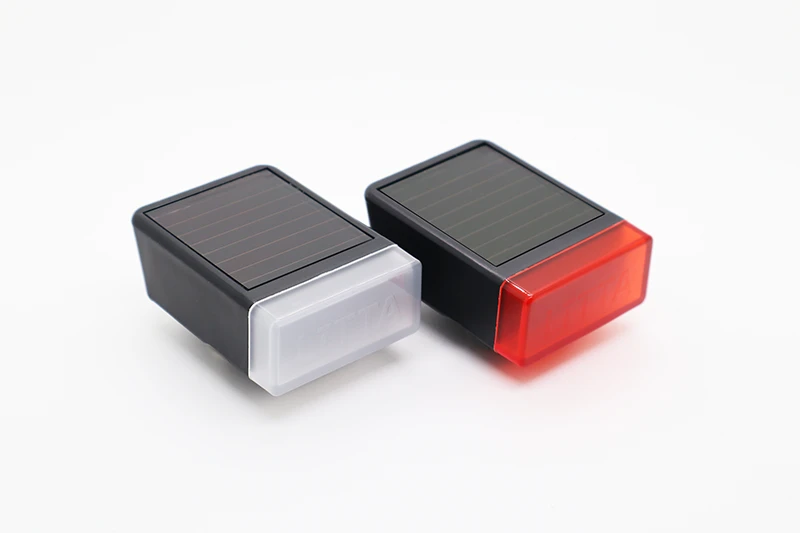 FAQ
Frequently asked questions.
Do you ship to my country?

Definitely. Our shop supports worldwide payments by PayPal, Credit Card, Apple Pay and – within the Netherlands – iDeal. 
What about the return policy?

We strive to make sure that you are 100% satisfied with the product. Within the European Union, customers have the right to a 14 day 'Reflection period', in which you are free to try the product and evaluate it.

 

New Things Lab strongly believes in the quality of its products. Within the Netherlands, we will pay for the return shipment when you are not satisfied with the product during this period. Should this be the case – please contact us.

 

More information can be found here.
Can I order using Apple Pay?

Definitely. Our shop supports worldwide payments by PayPal, Credit Card, Apple Pay and – within the Netherlands – iDeal.