MEMO Whiteboard Wallet
MEMO is the distraction-free notebook & wallet combination that is always with you to capture ideas, lists and to do's.
---
Holds up to 6 cards
RFID blocking
6 inch whiteboard
Built-in holder for the 0.8mm pen
Helps you ideate without distractions
Helps you keep track of tasks
Helps you do anything you'd do on paper
2 MEMO Wallets of your choice
for just $118 (save $20)
Delivered before Christmas.
Discount automatically applied in cart.
---
Our products are designed by us in The Netherlands and produced and fulfilled from our Shenzhen (PRC) warehouse. If you order internationally, we will ship this order from The Netherlands, or our Shenzhen warehouse, taking 8-10 working days worldwide.
Within the European Union, customers have the right to a 14 day 'Reflection period', in which you are free to try the product and evaluate it. Please make sure to not damage the product or its packaging. New Things Lab strongly believes in the quality of its products. Within The Netherlands, will pay for the return shipment when you are not satisfied with the product during this period. Should this be the case – please request the return form.
Read more reviews
What I really like is how the MEMO was made with precision. In addition, it looks great and professional, that I would be proud to pull out in public to use either in a coffee shop or future client. What fantastic about my MEMO is that it allows me to plan and see my daily agenda and focus on my studies and cross out what I have accomplished for the day.
The MEMO is made of strong, high quality, clean feeling materials. I carry it in my pocket and it still looks gorgeous and functions beautifully. I love having a simple and reusable mini whiteboard in my pocket for my daily agenda and weekly to-dos. My family and friends have complimented it too, and severalpeople I know want their own!
I absolutely luv the product, and the company was super helpful with updates on product and timing on when it would be in our hands. The only thing I could add would be offering different colored pens. (As long as it doesn't add bulk to the already perfect size it is now. Lol)
meet MEMO
Your new, everyday companion for ideation, list keeping and dream chasing.
You have a creative capability with you wherever you go.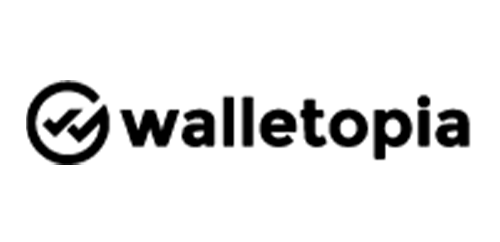 One of the most unique wallets ever to hit the market.

Stay organized and achieve your goals in a new way!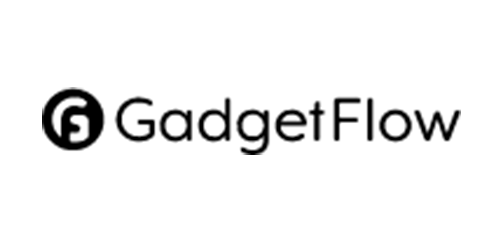 It just makes sense for people who constantly take notes.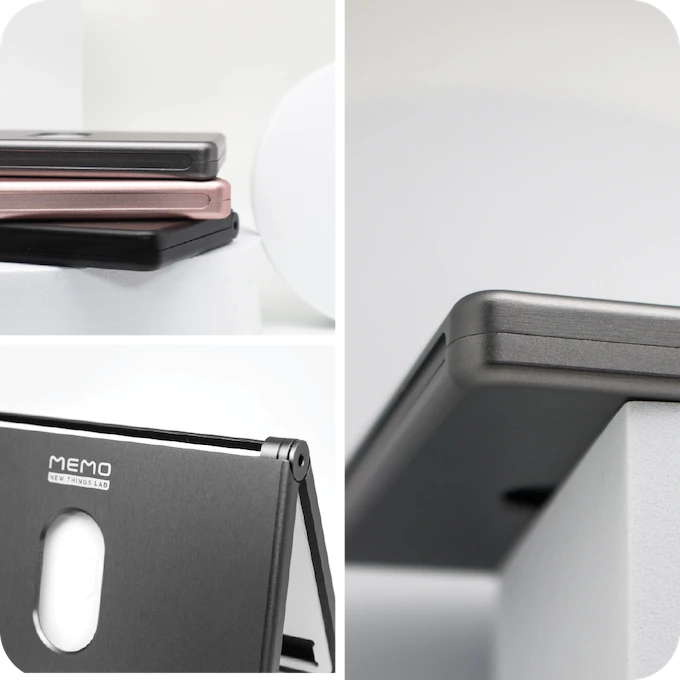 durable & long-lasting
MEMO is made from high-quality 6063 aluminum, a durable and long-lasting material that can withstand the rigors of everyday use. The aluminum construction provides a strong and reliable foundation for MEMO, including its RFID-blocking capability, which helps protect your cards from electronic pickpocketing.
In addition to its durability, MEMO is available in three sophisticated finishes - Charcoal Black, Slate Gray, and Gilded Rose. The colors add a touch of style to MEMO's sleek and minimalist design.
What it's made of
the 3-in-1 wallet
MEMO consists of three main components. The whiteboard, wallet, and pen are all thoughtfully crafted to provide an exceptional experience, making it the ideal companion for your everyday writing & drawing needs.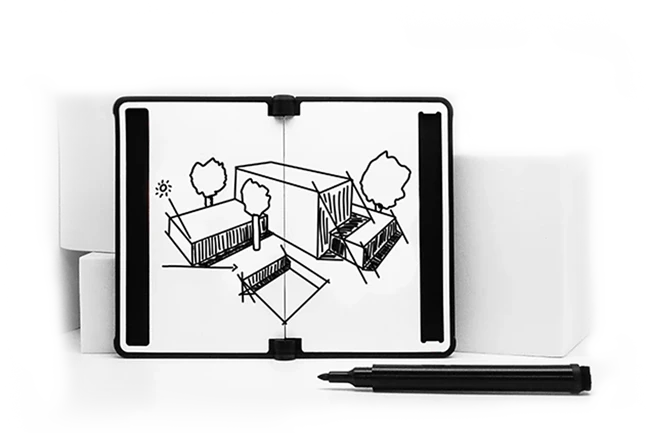 MEMO's heart is its whiteboard. It spans 6 inches diagonally, over A7 size. Useful in a lot of cases. Jot down ideas. Make a drawing. List your tasks. Note important reminders. The list goes on. The aluminum whiteboard is special. Our special heat-curing whiteboard paint ensures smooth writing. No squeaky sounds. Remarkably easy to wipe away. It folds closed, making sure there is no smudging and no staining. A reusable notepad and pen right in your pocket.
MEMO is a capable wallet. It organizes cards effortlessly. Store up to 6 cards securely. Up to 3 cards per side. Quickly access them by sliding your thumb. Special, wear-resistant rubber elements grip your cards tightly. No risk of slipping out. Tested for compatibility with cards from all over the world. Plus, MEMO's aluminum shell is a robust RFID blocker. Your (credit) card information stays protected.
MEMO Pen writes in black. It has a fine point (0.8mm) and a built-in eraser. It clicks into place, held by two notches in the whiteboard. Always there when inspiration strikes. 1x MEMO Pen is included with each MEMO Wallet. Also, MEMO Pen is sold separately in 4-Packs lasting 18-24 months depending on usage.
Yes, it is! The main thoughts behind MEMO Pen are that it would (1) fit inside MEMO (2) write with a thin enough line that it is useful on the 6″ inch board and (3) have an included eraser.
Is MEMO Pen stored inside?

Yes definitely, the pen clicks into the slot within the whiteboard area! It's fully enclosed by the aluminum body so it can not go missing or leak in your pocket. Each MEMO Wallet comes with 1x MEMO Pen to get started.
What size is the whiteboard?

The size of the whiteboard is defined after rigorous testing, to just over A7 size, which equals a 15 cm diameter or 6 inches. This is enough for practical use as a task list, groceries or to sketch a quick idea.
I have a store, can I sell MEMO?

That's awesome, please contact us to receive a wholesale package, starting from 50 pieces. Thanks!
Handy for quick notes that I always carry because it's also my wallet.
The feeling that I am carrying a piece of mindfulness with me. Its satisfying hinge opens to reveal a space where my thoughts find their form. The subtle, yet distinct 'click' as it folds shut offers a quiet sense of completion - a small but meaningful punctuation to my thought process.
Making fast note/schematics before I forget about the ideas.
Its sleek and cool design. My primary credit cards and ID are readily available and I can jot down a quick note. Lovely
Its awesome to have a notepad right in your pocket.